Regular price
$341.00 USD
Sale price
$69.00 USD
Unit price
per
Sale
Sold out
The Strategy Code
Your Business Transformation Framework in 2024
The Strategy Code Is Your Starting Pathway to Business Growth in 2024

🕒 Last Chance: Only a Few Days Left to Invest $100 in Your Future Success! With an 80% discount.

Are You Ready to Elevate Your Business Game? Here's how to get a head start on 2024.

You're not here for the usual, over-hyped promises.
You want real, actionable strategies that will move the needle for your business. That's exactly what "The Strategy Code" delivers.
And for a limited time, it's normally $500, and it's now all yours for just $100.
That's an 80% Price REDUCTION. 


What's in It for You?
Real-World Focus
No theories or fluff—just actionable strategy framework templates you can implement in your business today.

Maximize Your ROI

Learn how to deliver massive value to your clients without wasting time or money.

Turn $100 into Thousands
Your small investment today could yield huge returns tomorrow with our Strategystorming Quick Performance Strategy.

Here's What Your $100 Gets You:
I've bundled my 7 best strategy & trainings together for Black Friday. 
1. 30-Minute Strategy Bootcamp: A focused one-on-one training session to get your performance strategy up and running in just 30 minutes.

2. Two Quick-Win Strategy Cheat Sheets: Because time is money, and you don't have a second to waste.

3. Your Own Strategy Workbook: Templates included, so you can get down to business immediately.

4. The Growth Pathway Strategy (GPS): A straightforward guide to scaling your brand and systems.

5. AI-Enhanced Strategy Template: Leverage & Integrate the power of AI to optimize your strategy like never before.

6. Business Model Validator: A template to ensure your business is on the right track.
7. Performance-Based Strategy Systems: A systems template to keep your strategy agile and effective. Design & Build the best framework ever.
The biggest pains in business are not just sales & leads, they're knowing where you are going and when you will get there.


Time's Almost Up ⏰ - 2024 is closer than you think

The year is coming to a close, and this is your last chance to make a $100 investment that could redefine your business in the coming year.

👇 Grab This $100 Deal While You Can 👇

You're investing in a transformation.
Your transformation.
Your Growth Pathway Strategy.
Ready to take the leap? We've got special pricing for this week only.

🌟 Think About It & Do It:

Where do you want to be a year from now? Still spinning your wheels, or celebrating a year of real, measurable success? The choice is yours, but the clock is ticking. Make this year-end $100 investment count. 🌟

Secure Your Spot Now and Transform Your Business Today!
Add it to your cart now.
Share
View full details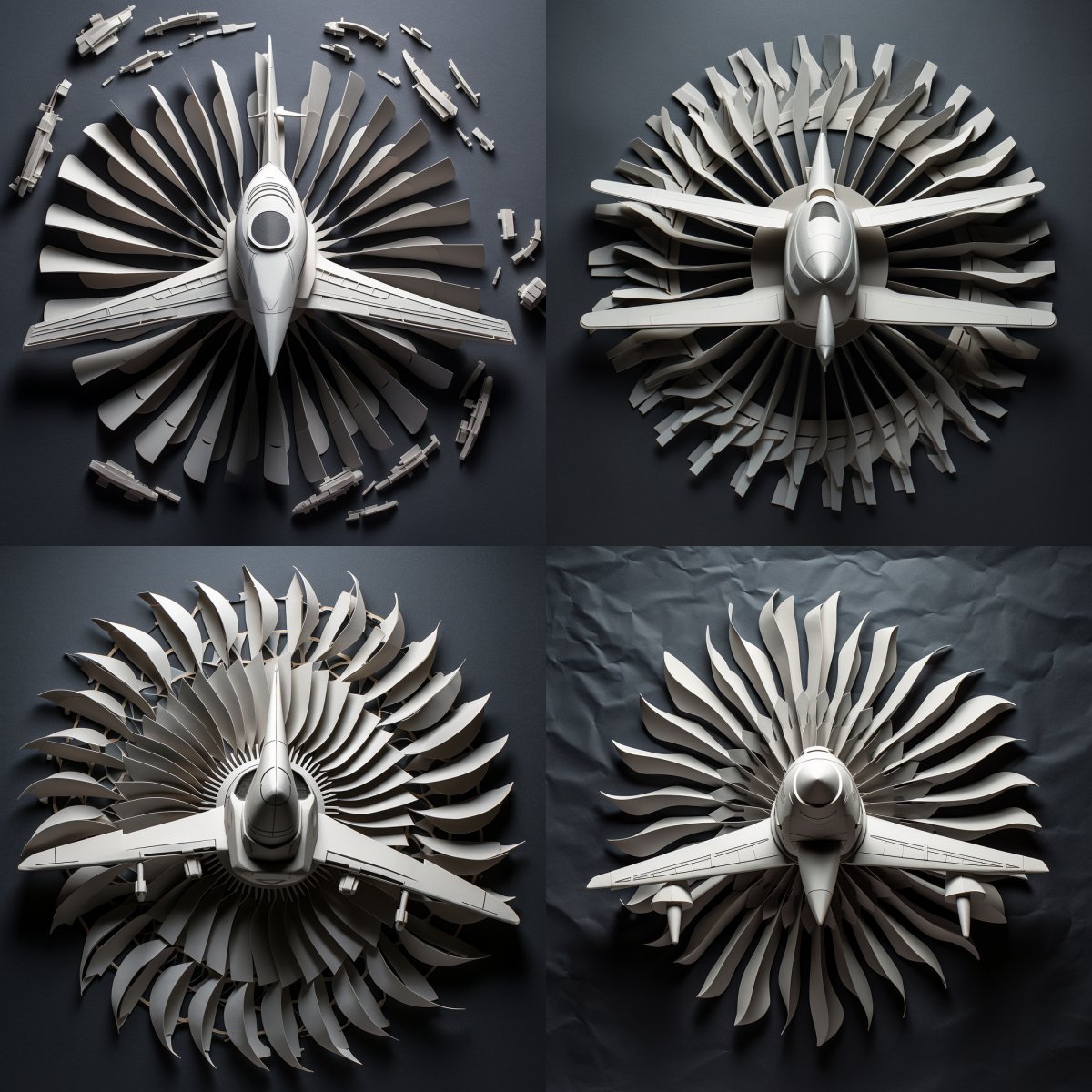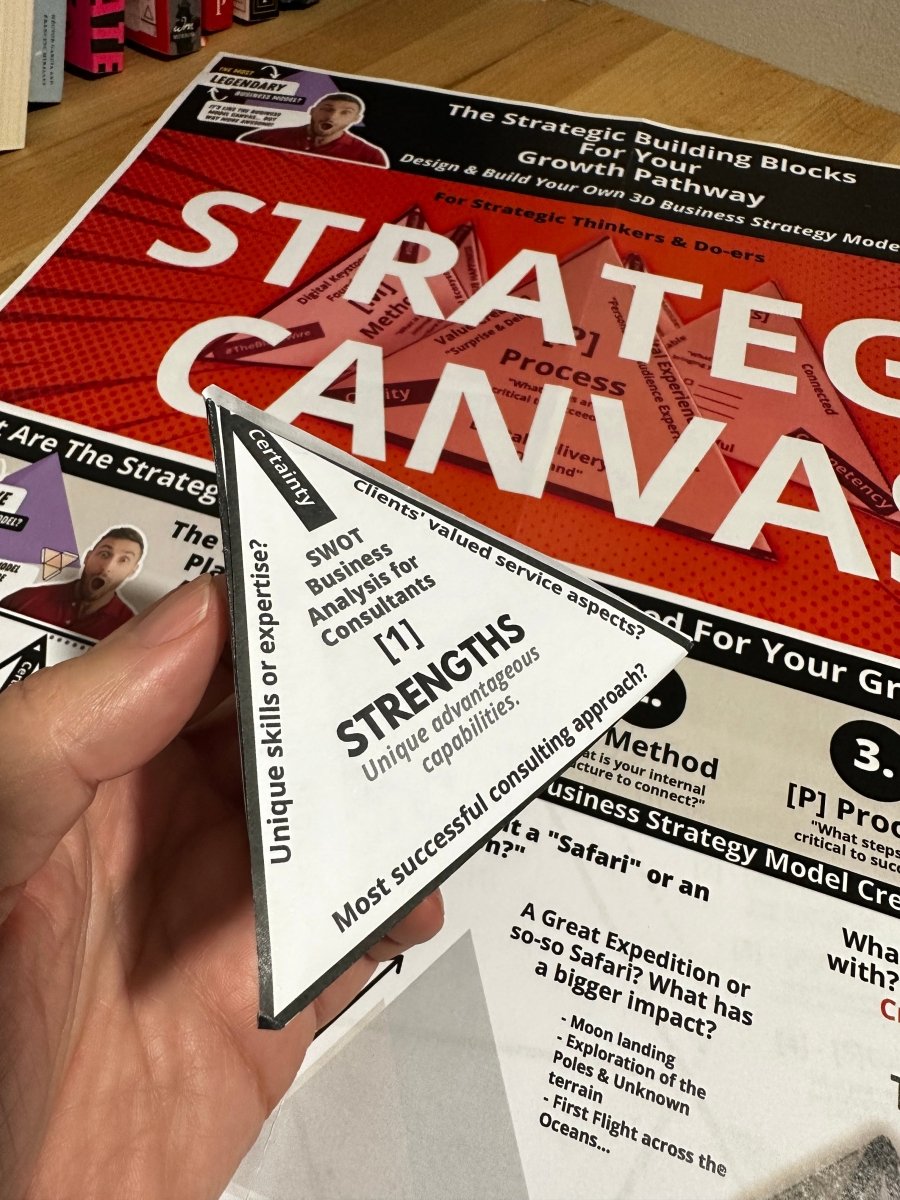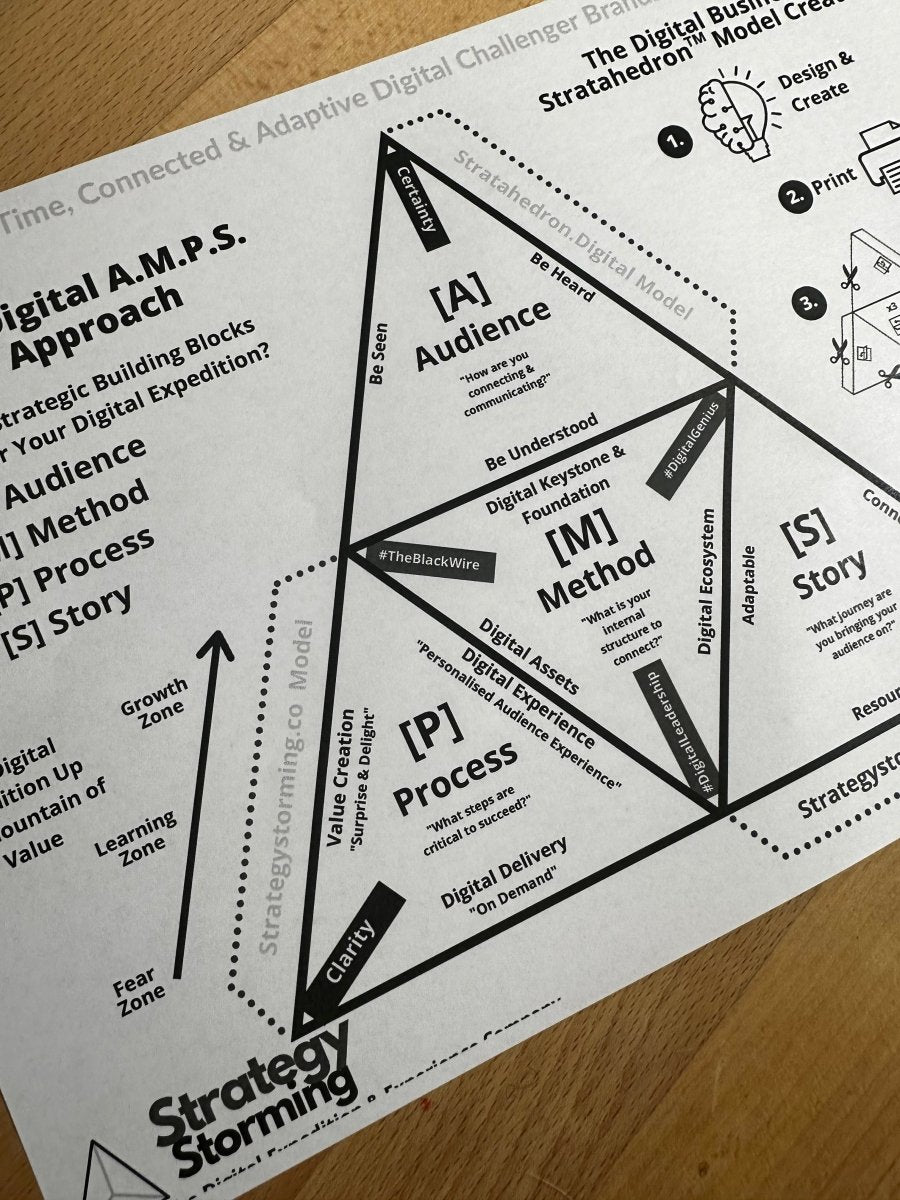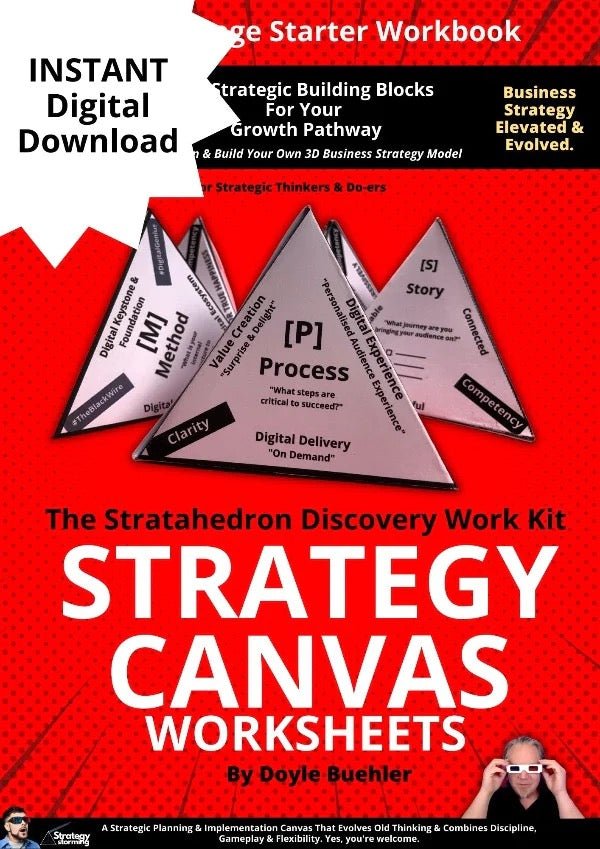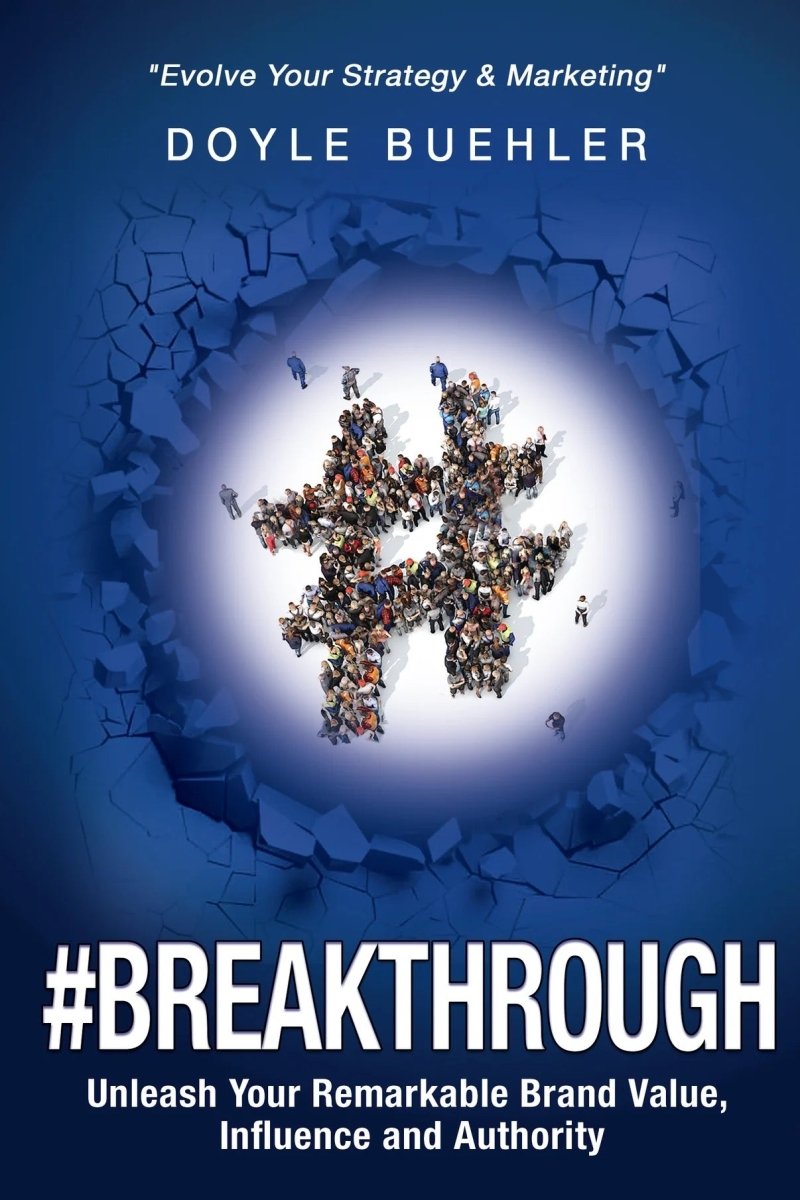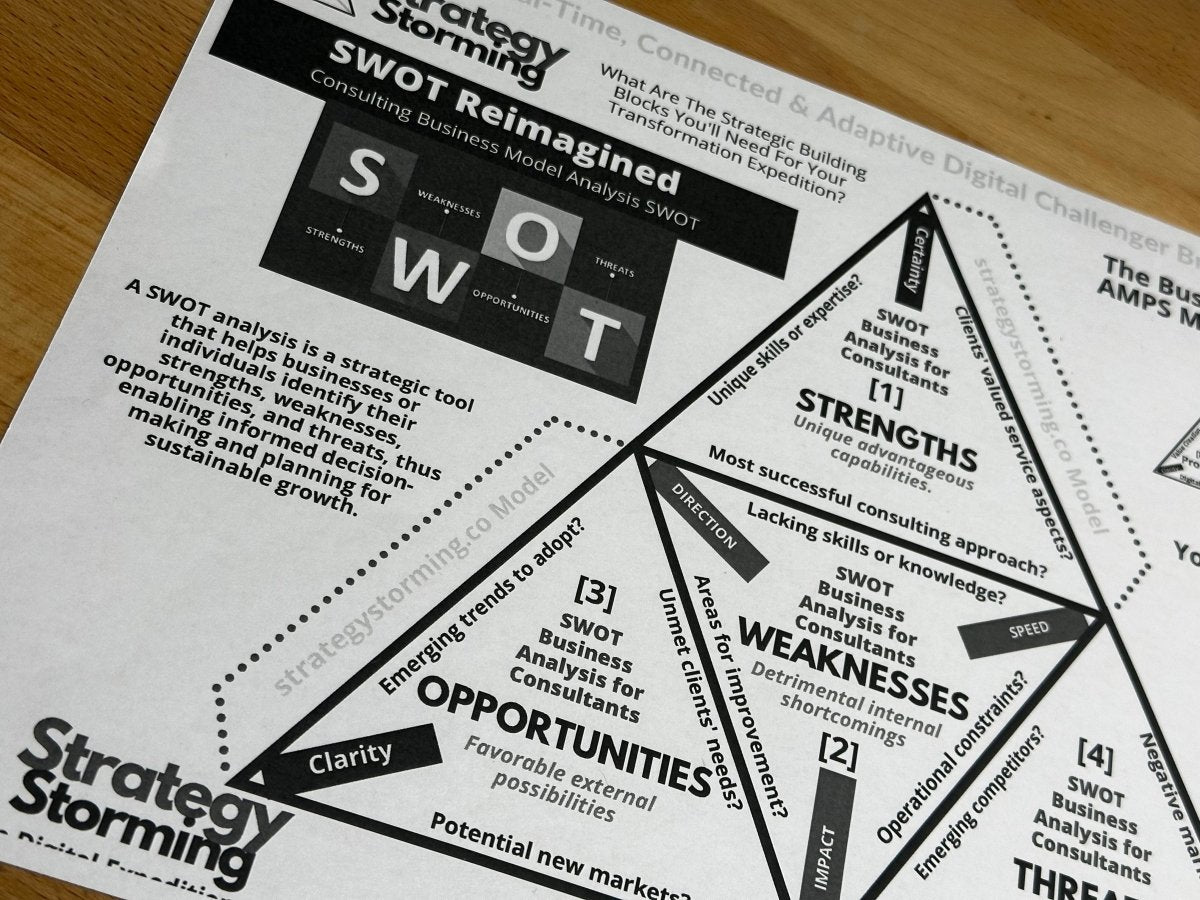 Upcoming Strategy Events
Stay ahead of the curve to get some details business strategy training. Take a look at our upcoming events.
Collapsible content
DETAILS OF STRATEGY THINKING

Get the latest strategy planning gear and strategic thinking training to get you there.
STRATEGY TIPS

Be the life of the strategy session with these one-of-a-kind strategic thinking and strategy planning tools. Learn how to brainstorm, craft & create agile strategies.
SHIPPING

Direct shipping to you & on-demand printing to save resources. Most strategy products also available as a quick, fast & easy digital download.